What is the Provider Roundtable?
Provider Roundtable is a unique online forum where providers in our network can share their feedback on our products, services, and more.
In the Roundtable, members can quickly share their thoughts and ideas through surveys, discussion boards, and other activities — most of which take less than five minutes. In return, we'll show you how we're using your feedback to make improvements that benefit you, your colleagues, and your patients.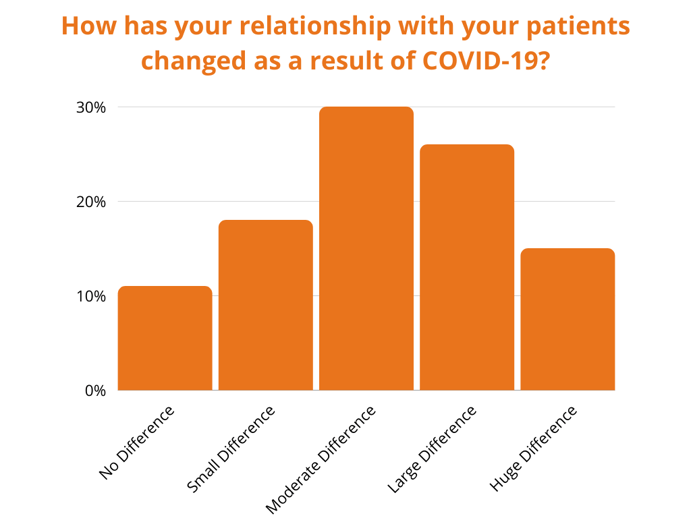 In one Provider Roundtable survey, we asked about the impact of the pandemic
How do I sign up?
Provider Roundtable is open to all contracted providers. Your membership starts with a short sign up survey. After you complete the survey, we'll be in touch with your membership information.
How often will I be contacted?
2-3 times a month, we'll email you about activities that match your profile and interests. Of course, you can log into Provider Roundtable at any time to check out all the activities, get updates, and see how we're using your feedback.
Read more Provider Roundtable FAQs.